VOLUNTEER MINISTERS
REAL HELP TO ANYONE, ANYWHERE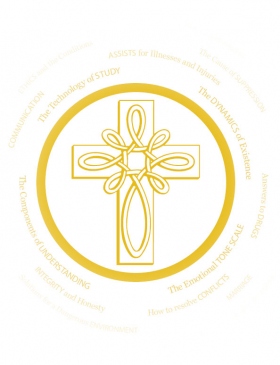 Whether serving in their own communities or on the other side of the world, the motto of the Scientology Volunteer Minister is "Something can be done about it." The program, created in the mid 1970s by L. Ron Hubbard and sponsored by the Church of Scientology International as a religious social service today constitutes one of the largest and most visible international independent relief forces.
The Volunteer Minister's mandate is to be "a person who helps his fellow man on a volunteer basis by restoring purpose, truth and spiritual values to the lives of others." Hundreds of thousands, Scientologists and others, have been trained in person or online in a wide range of skills that use Scientology fundamentals to bring relief from physical, mental or spiritual suffering and improve any aspect of life—communication, study, marriage, parenting, dealing with stress, success in the workplace, achieving goals and many more.
Additionally, a global network of volunteers form the permanent Volunteer Ministers Disaster Response Team that mobilizes in times of disaster caused by humans or nature, answering the call wherever needed. Collaborating with some 1,000 organizations and agencies, they have utilized their skill and experience in providing physical support and spiritual aid at hundreds of disaster sites.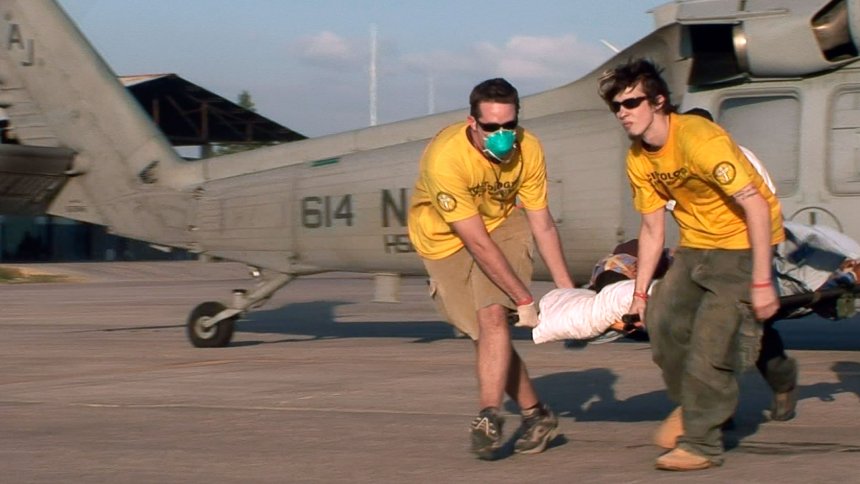 RECOVERY AND REBUILDING IN
HAITI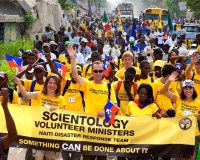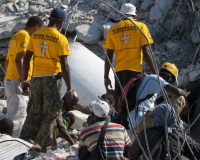 The world will never forget the 7.0 Haiti earthquake of January 2010 that left 300,000 dead and 3 million injured or homeless.
Among the first responders who came from around the world to give aid to the devastated country were 350 Scientology Volunteer Ministers. Scientologists immediately chartered a plane from New York to transport doctors, nurses and EMTs to Haiti, accompanied by Volunteer Ministers to provide support services for the medical teams and other needed assistance.
In the week after the disaster, four more charter flights to Haiti were sponsored by Scientologists, transporting additional medical personnel and Volunteer Minister support teams. A former U.S. Coast Guard ship was enlisted to carry more than 160 tons of donated medical supplies, vehicles and equipment.
On the ground, working side by side with international military and emergency rescue teams, Volunteer Ministers unloaded cargo, set up food and water distribution lines, inventoried and organized tons of medical supplies, and built shelters.
Recognizing that to establish infrastructure required a longer-term commitment, Volunteer Ministers set up a permanent center in Petionville to assist Haitians to rebuild their morale and country. The facility serves as a coordination and training center and provides housing for volunteers from outside Haiti.
Volunteer Ministers have trained more than 75,000 Haitians in organizational skills, setting and achieving goals, communication skills, techniques for addressing illness or injury and many more subjects.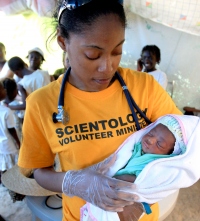 The Church of Scientology Disaster Response Team received a Humanitarian Award from the Haitian American Nurses Association (HANA) for their "Commitment, benevolence and support in the Haiti earthquake HANA medical and humanitarian disaster relief missions."
All told, the Volunteer Ministers delivered 260,000 pounds of emergency materials and medical supplies, transported more than 450 medical professionals, and directly assisted 600,000 Haitians with physical and spiritual aid.
The Ambassador from the Republic of Haiti to the Organization of American States wrote, "I personally saw the vision of Mr. Hubbard being carried out here at the Haitian Embassy and in Haiti right after the devastating earthquake in January 2010. And I personally saw the Volunteer Ministers hard at work when I traveled to Haiti. They were there in force immediately after the quake, giving of their time to help those so impacted by the disaster. I personally would like to thank the hundreds of Volunteer Ministers who have gone and continue to go to Haiti."
MORE THAN
600
THOUSAND
Haitians
HELPED
by
VOLUNTEER
MINISTERS
"I want to thank all the Scientology Volunteer Ministers for the great humanitarian help in Haiti. With your help of material, medical supplies and the large hospital tent, we were able to consult 2,543 persons, operate 3 CPRs and 5 hospitalizations. The philosophy of the Church of Scientology is a trust in mankind. We need you here to be the light." –Senior Medical Doctor, General Hospital, Haiti
"We commend the Scientology Volunteer Ministers Corps on its tradition and history of service to others and extend our utmost respect and thanks for the Volunteer Ministers' altruistic service to the people of Haiti." –State Senate of Georgia
"We thank the Scientology Volunteer Ministers for the training offered to our congregation and also wish to pay a tribute to the trainers who have wisely instilled in us the notions of Assist Processes for Illnesses and Injuries." –Committee of Youth Baptist Church, Philadelphia
"Church members have been true friends to Haitian communities in the U.S. and in Haiti. The Church of Scientology contributions to our mission to deliver medical supplies and other assistance in the disaster zone has been unmatched." –Chair, Mobilize for Haiti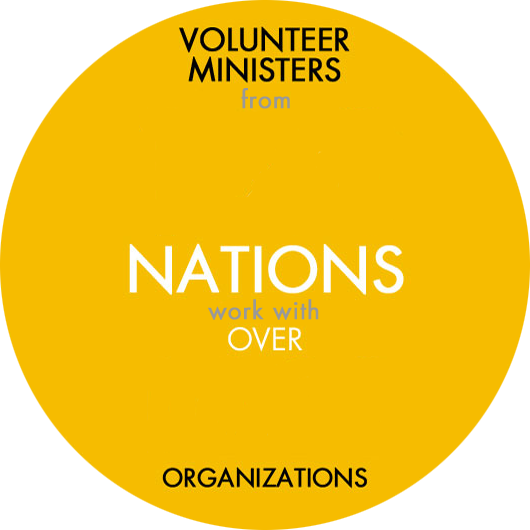 INDISCRIMINATE HELP
JOINING FORCES WORLDWIDE
On call 24/7 across 120 nations, Scientology Volunteer Ministers are known for being among the first to arrive at disaster zones. Wearing their signature bright yellow shirts, they provide for the most immediate needs, using their organizing skills to establish systems for distributing water, food and first-aid to those in need.
Volunteer Ministers also bring to emergency situations their unique spiritual first-aid, relieving emotional shock and trauma with simple Scientology procedures called assists. In many cases, Volunteer Ministers remain in disaster zones after the immediate crisis to provide training that helps communities to rebuild.
Working with over 1,000 organizations and government agencies, Scientology Volunteer Ministers are true team players who bring their experience and competence and strong dedication to help, whenever and wherever it is most needed.
"Your Church has carried a legacy of help for more than two decades. The 921 earthquake was a disaster of magnitude. Your Church immediately sent volunteers to help handle the disaster. So it came as no surprise that you were presented by the President of Taiwan with the 'Good citizens, Good deeds' award for your work on that earthquake." —National Advisor to the President of Taiwan