YOUR PERSONALIZED EXPERIENCE
You are most interested in
How to handle stress
You are in:
VISIT A CHURCH OF SCIENTOLOGY
Don't let stress hold you back.
The best way to find out how Scientology can help you handle stress is to visit a Church of Scientology. Scientology is workable. It offers practical tools—real solutions you won't find anywhere else. There are services you can take based on your interests:
Recommended based on your interest: stress
YOUR CLOSEST CHURCH OF SCIENTOLOGY
FREE ONLINE PERSONALITY TEST
What is stress doing to your personality?
You can be more competent, successful and achieve more than you ever thought possible. By addressing the key areas that need improvement, you can take the steps to motivate yourself and reach your full potential. The test and consultation are free—there is no obligation. The test takes about an hour and includes a free consultation based on your test results.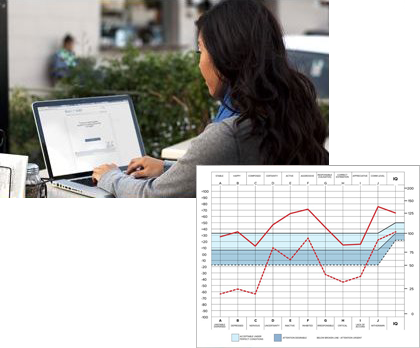 FREE ONLINE COURSE
Cause of Suppression Course
Why are some people ill more often than others? Why are some accident-prone? And is there a reason others live their lives on an emotional seesaw, doing well one day and badly the next?
There is an explanation, and it has nothing to do with the gods, fate or the position of the stars. In fact, the actual reason behind these phenomena-and their resolution-has been explained in Scientology.
Recommended based on your interest: stress
Dianetics and Scientology books contain fundamental principles about the mind, spirit and life that you can put to use in improving your life right away.
Recommended for you:
DIANETICS: THE MODERN SCIENCE OF MENTAL HEALTH

The landmark book presents L. Ron Hubbard's discovery of the reactive mind that underlies and enslaves Man. It's the source of nightmares, unreasonable fears, upsets and insecurity. And here is the way to get rid of it and achieve the long sought goal of Clear. This is the complete handbook of Dianetics procedure and, with it, any two reasonably intelligent people can break the chains that have held them prisoner to the upsets and trauma of the past. A bestseller for more than half a century and with tens of millions of copies in print, translated in more than fifty languages and used in more than 100 countries of Earth, Dianetics is indisputably the most widely read and influential book about the human mind ever written.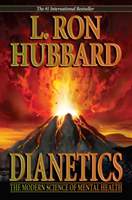 Recommended based on your interest: stress
YOU MAY ALSO BE INTERESTED IN
United for Human Rights
Today, Scientologists on five continents engage in collaborative efforts with government agencies and nongovernmental organizations to bring about broadscale awareness and implementation of the 1948 United Nations Universal Declaration of Human Rights, the world's premier human rights document.
We welcome the participation and collaboration of all who share the goal of a world where human rights are an everyday reality for all.